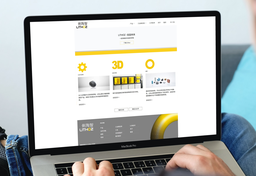 To enter the Chinese market, you need in-depth market knowledge, a clear strategy and plan, a reliable sales partner... and, last but not least, a suitable Chinese brand name. (Why is a Chinese name important? Read this blog.) The Chinese name for Lithoz, 俐陶智 (pinyin/transliteration: Lì Táo Zhì), created by Zentron, is distinctive, relevant and at the same time phonetically similar to the original name.                                                                                                                                                                                                                               
Lithoz – 3D printing of high-performance ceramics
Lithoz was founded in 2011 by Dr. Johannes Homa and Dr. Johannes Benedikt, researchers at the Technical University of Vienna. The company is the market leader in the development and production of materials and additive manufacturing systems for 3D printing of bone replacement materials and high-performance ceramics. The areas of application are, for example, industry, medical and dental technology as well as aerospace.
What's behind the name?
The name Lithoz is derived from the Greek word λίθος líthos (stone). Lithography or stone printing has always been one of the most widely used printing techniques. The "Z" in the name Lithoz stands for the third dimension, which is technically measured on the Z-axis and thus forms the reference to 3D printing.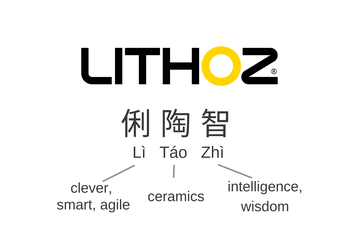 Since the main material is ceramics, the Chinese character 陶 (Táo, ceramics, pottery) would be appropriate, both semantically and phonetically (Lithoz). The name 俐陶智 (pinyin/transliteration: Lì Táo Zhì) option passed a competitive check, phonetic checks in major dialects, and an availability check. The meanings of each character:
俐 (Lì): smart, clever or agile
陶 (Táo): ceramics, pottery
(Zhì): intelligence, wisdom
The name thus represents "smart manufacturing" (3D printing) with the relevant material ceramics and at the same time sounds similar to the original name Lithoz.
---
The Chinese name 俐陶智 embodies the essence of the brand. This is an important prerequisite for a successful market entry," 
Dr. Johannes Homa, CEO, Lithoz GmbH
---