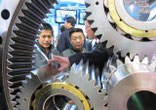 European brands are popular in China. While country's economy is booming, it is not easy European companies to build their success on the market.
China has taken over Japan and become world's second largest economy. It is on its way to take over USA as the number one in world trade, according to experts. Many European SMEs are still testing the waters, with various degrees of success. What makes China so different? What are the common, sometimes wrong, perceptions of the market? How can companies make the right move into China?
1. "B2B marketing in Europe and China is completely identical"
B2B marketing in China and Europe is neither completely different nor identical. The reality is something in between. On one hand the cultures, levels of professional maturity and decision making processes are very different. On the other hand there are many similarities – the drivers are similar for b2b purchasers (quality, service, solutions, price, customer care…); globalisation of industries and the increasing sophistication of Chinese businesses are closing the gaps between the markets. B2B marketers have to strike the balance when they develop their strategies and implement their activities.
2. "European brands have automatically a premium image"
"The foreign moon is rounder" is a rather sarcastic Chinese saying referring people's preference for imported products. Chinese consider "Made in Europe" as a quality symbol, especially for investment goods, machinery and high tech products. However, if this elevated expectation is not fulfilled, customers will be even more disappointed. European companies have to ensure their service level, customer proximity and flexibility competitive enough.
3. "My Chinese sales people / lawyers can translate our brand name into Chinese, if that's needed at all."
Brands with Chinese names are better accepted and more often searched in the internet. China's completely different linguistic system poses a challenge for Western companies to find proper Chinese names. Many simply translate the names phonetically into meaningless, awkward sounding combination of Chinese characters which are impossible to be remembered. That's why European marketers should consult internal or external experts with both language and marketing skills to develop their Chinese brand names. After all, "to be given a bad name is worse than to be born with a bad fate", according to a Cantonese saying.
4. "Like in many western countries, trade fairs are losing importance."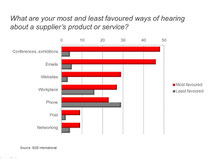 According to a B2B International study, industrial buyers in China rated trade shows as the most favoured communication channel with potential suppliers. Strategically selected trade fairs ensure your company's presence among buyers, enable face-to-face communication and facilitate closing deals.
5. "Marketing in China means translating existing marketing materials into Chinese"
You must have your websites, brochures, presentations etc. in Chinese so that the customers can understand your offer in the first place. However, that's only one piece of the whole puzzle. You have to evaluated all four Ps (Product, Price, Place/Distribution and Promotion) and adapt them to market requirements. You should then develop, instead of merely translate, your contents for China, and define the distribution channels of such contents– print, digital or live.
6. "Guanxi (connections) are everything"
Like everywhere else, good connections can help you open the doors. In China, the work relationship is far beyond the office or conference room; dinners and entertainment are part of the "business". Still, your branding and 4Ps will make or break it, when it comes to a long lasting business relationship.
7. "Social media is irrelevant for b2b businesses"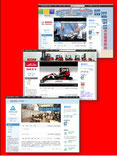 As of 2012, China has 564 million internet users and more than 90% of them are involved social media. Since major western search engines and social media are blocked in the country and the mainstream mass media is mistrusted, domestic social media have become major sources of news and information. Many B2B companies use social media to communicate with (potential) customers, (future) employees and other stakeholders in society.
Conclusion:
Of course, this list is by no means exhaustive. European companies going to China should always analyse the market carefully and develop their strategies accordingly. A famous phrase by the ancient military strategist Sun-zi provides a good guidance: "If you know your enemies and know yourself, you will not be imperilled in a hundred battles."
About the author:
Janet Mo is the co-founder of Zentron Consulting (www.zentron-consulting.com), specialised in B2B marketing in China. Janet has 22 years marketing experience in China and Europe, including 12 years at renowned advertising agencies such as Ogilvy and Sandberg Trygg, as well as ten years at the Austrian bearing manufacturer NKE as global Head of Marketing. Janet is fluent in Chinese (Mandarin, Cantonese), English and German.